"OOMPY" pick:  Assort"mint" bags
Inspired by: Beneath My Heart
What a fun way to show your favorite teacher how much he/she is appreciated during Teacher Appreciation week.  Who wouldn't love an assort "mint" of mint candies…right!?

Ingredients
12 oz bag Mint Patties
6 packages Double mint gum
13 oz bag Lifesavers "Wint-O-Green" mints (individually wrapped)
6 pkg Mint 3 Musketeers (fun size)
8.5oz bag Andes mints
6 Clear plastic treat bags
Ribbon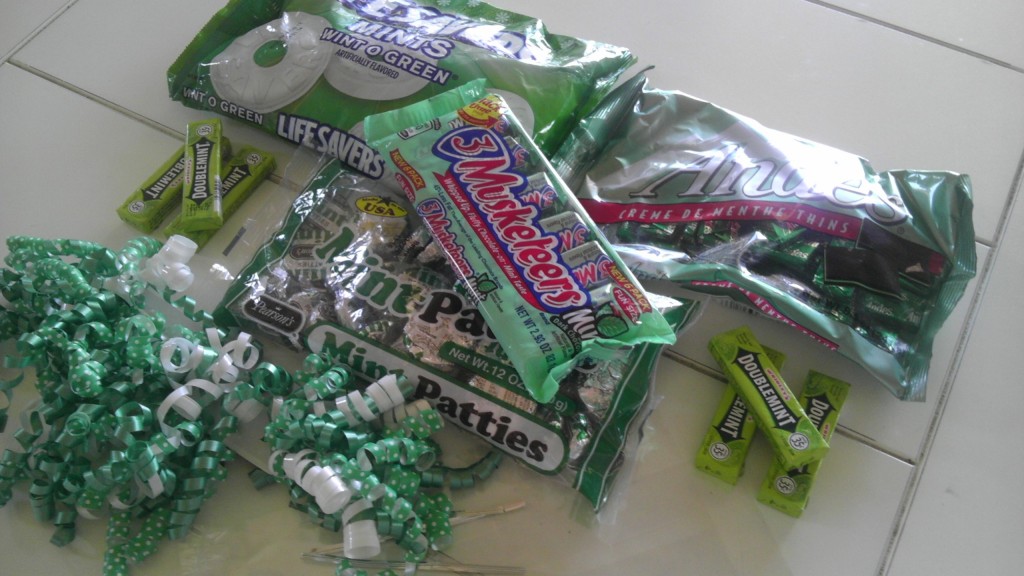 Instructions
Fill the bag with goodies
Tie with ribbon
Quick notes
I found all the candy and bags at Wal-Mart for $10 and the bows (6 pre-curled/3 in each package for $2 at the Dollar Store.  Total cost for 6 bags was only $12…only $2 per bag…AWESOME!!
Here is a cute poem to attach to the bags:
Thanks for your commit-"mint"to help me learn.
Thanks for your encourage-"mint" to always do my best.
Thanks for your involve-"mint" in my life.
Thanks for your invest-"mint" of time and energy to make school such a great place  to be
Thanks for making each day an enjoy-"mint".
Thanks for helping to create a nice environ-"mint" for me to learn and grow.
Everything you have done this year has really "mint" a lot to me!!!
Here are 6 printable cards…
A "BIG" Thank you to all of you teachers out there!!  You are very much appreciated for everything you do!!
P.S. You could also use this idea as a Mother's Day gift