"OOMPY" pick: Amish Friendship Bread
From: unknown
To start the process use these instructions:
Then give these instructions to your friends:
Baking day recipe:
Items needed
1 cup Vegetable Oil
1 cup Sugar
2 cups Flour
3 Eggs
2 small boxes of instant vanilla pudding mix
1 teaspoon Cinnamon
½ teaspoon Salt
½ teaspoon Baking Soda
¼ teaspoon Baking Powder
½ cup Milk
Cinnamon Sugar:
1 cup Sugar
2 tablespoons Cinnamon
Instructions
You should have about 1 cup of starter left in your bowl after you have taken out 4 1 cup starter bags.
To the remaining batter in the bowl, add vegetable oil, sugar, flour, baking powder, baking soda, eggs, milk, vanilla pudding mix, cinnamon, and salt.
Beat until well blended.
Grease 2 loaf pans or 4 mini bunt pans and sprinkle with cinnamon sugar, making sure to coat the bottom well.
Turn batter into pans, and sprinkle remaining cinnamon sugar onto tops of loaves.
Bake at 325 F degrees for one hour.
You can also try these YUMMY variations: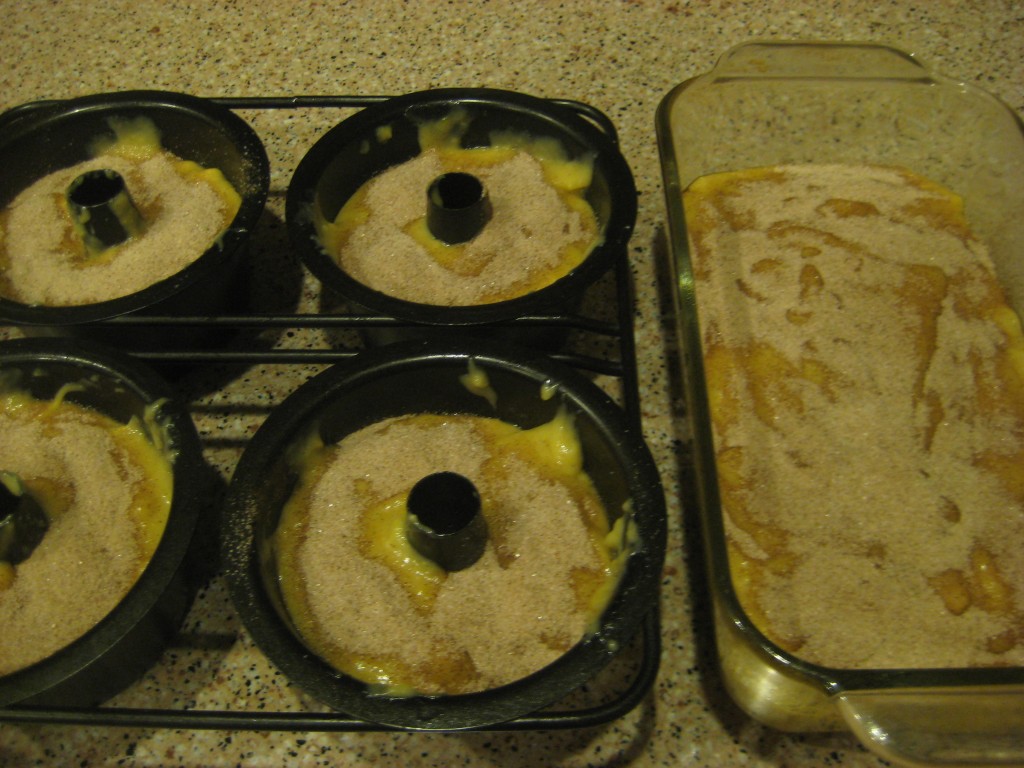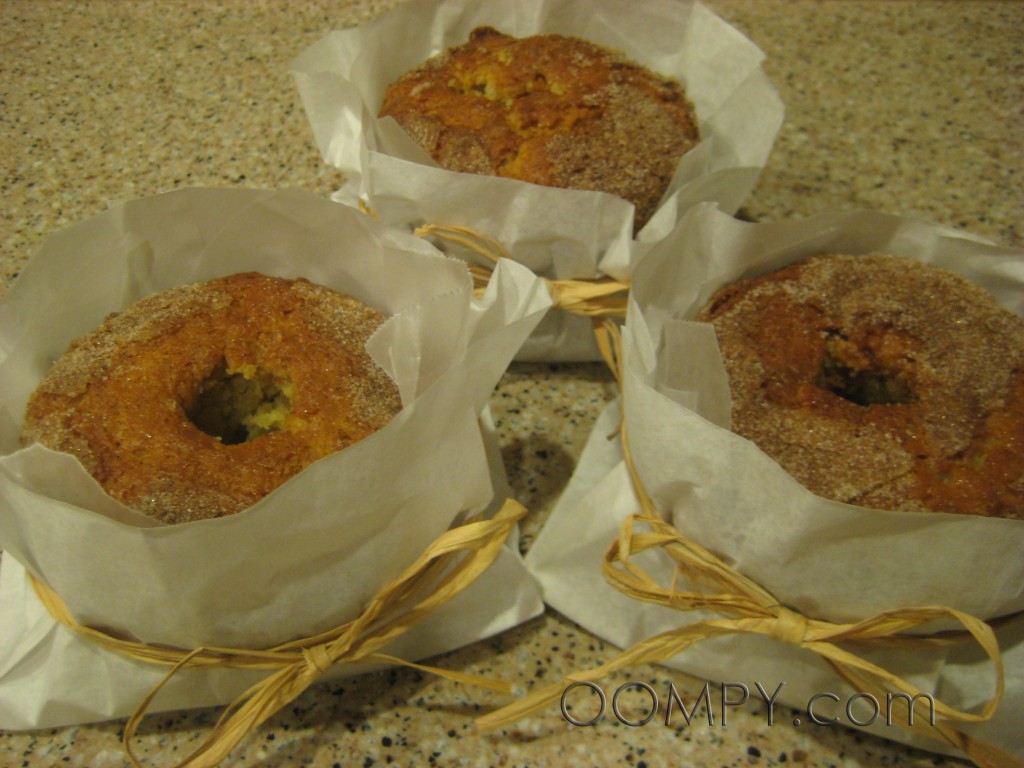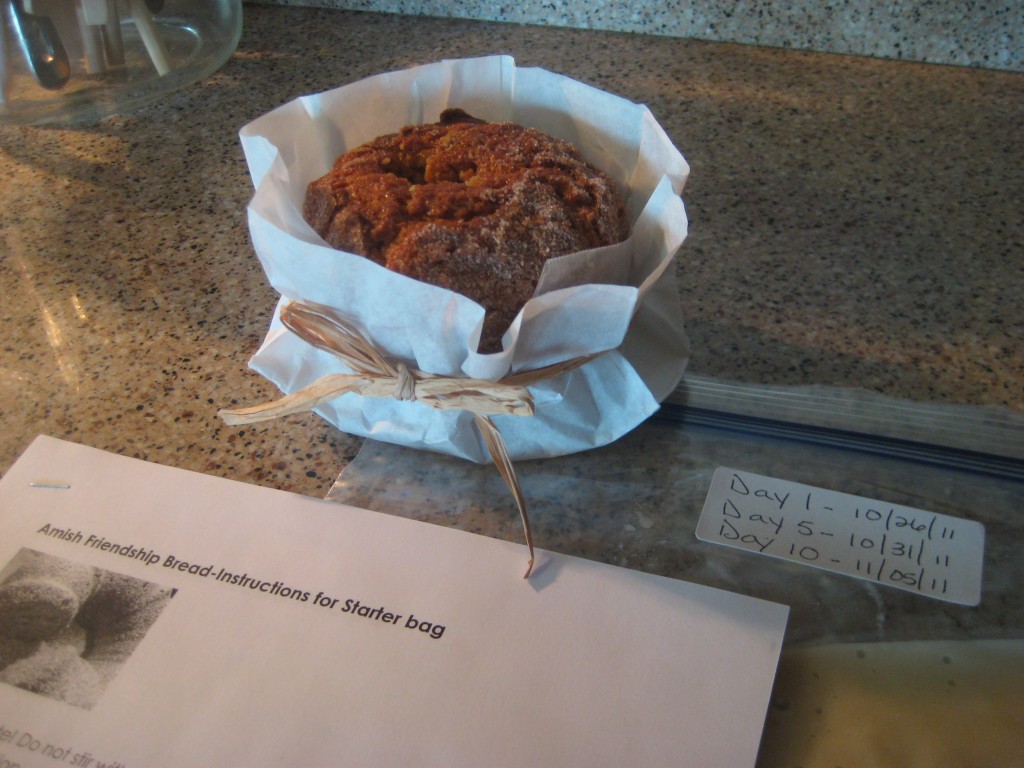 I like to give my friends a mini loaf of Friendship bread along with the starter bag and instructions