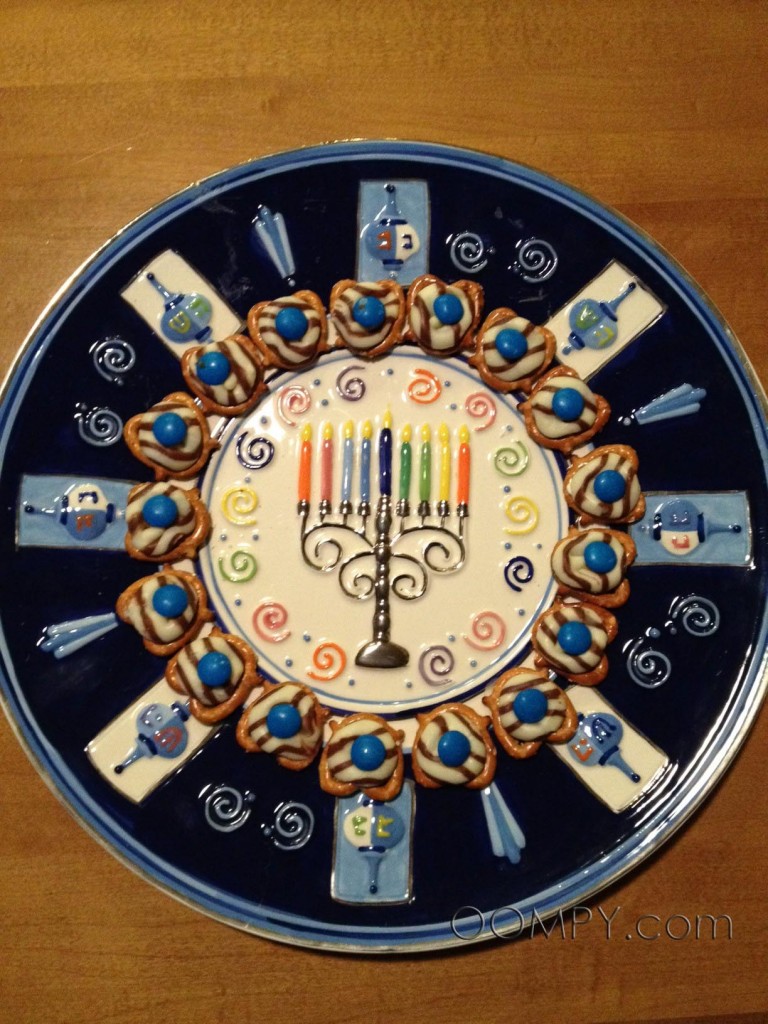 "OOMPY" pick: Maccabee Munchies
From: OOMPY-Crafty with food
Crafty with food…a fun little treat for my good friend who celebrates Hanukkah

Items needed
Square waffle or mini twist pretzels
Hershey's Kisses Hugs
Blue M & M's
Instructions
Preheat oven to 350 degrees.
Line a cookie sheet with parchment paper or foil.
Place pretzels on cookie sheet making sure none are touching.
Bake 2-3 minutes, Hershey Kisses will start to get shiny.
Take out of the oven and gently place a candy corn on top of the Hershey Kisses.
Cool on counter or in fridge to speed the process.