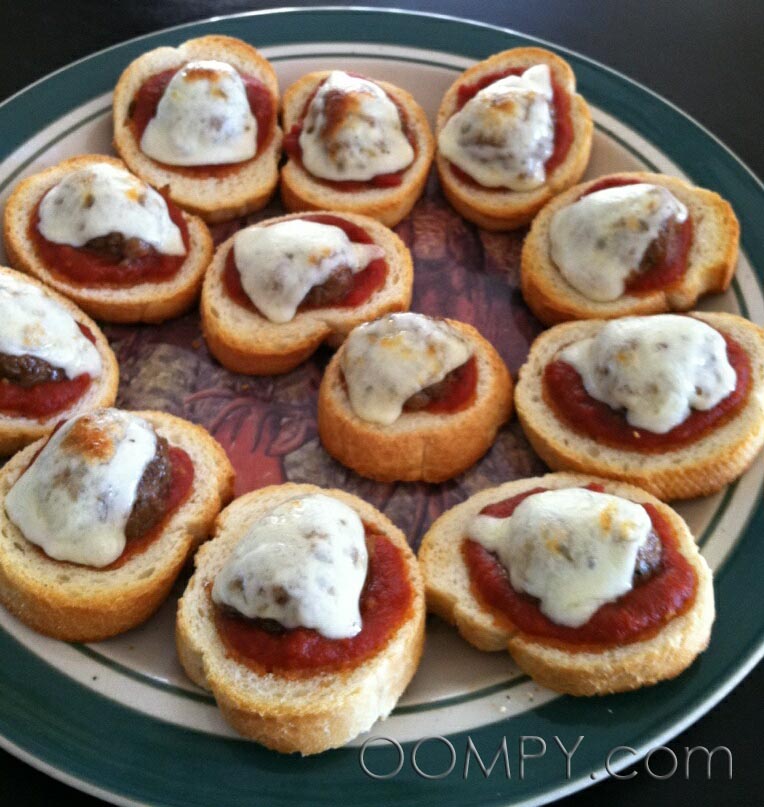 "OOMPY" pick: Meatball Sliders
From:  OOMPY friend favorite-Regan
Calling all parties…this is the dish for you!!  Whether it be used as a starter, snack or dinner….it fits in perfectly!! So remember this one for your next BBQ, Potluck, Football party, Cocktail party, birthday or any get together…it's sure to be the hit of the party!!
Items needed
French bread rounds or 1 French Baguette
16 Meatballs (fresh or frozen)
1 cup Spaghetti Sauce (more or less)
8 slices of Provolone cheese (quartered)
Instructions
Assemble each "Slider" by topping each bread round with 1/2 a meatball, sauce (about 1 tablespoon), and a slice of cheese.
Put under the broiler until cheese is lightly browned and bubbly.
Makes 32