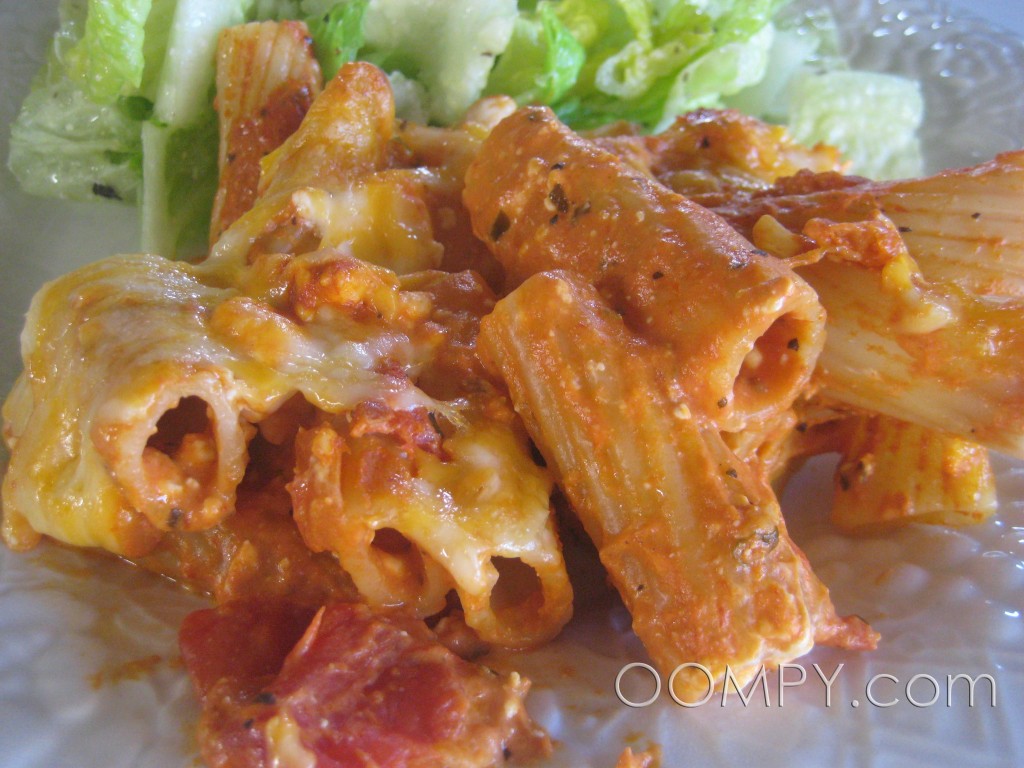 "OOMPY" pick: Cheesy Tubes
From: OOMPY
Pasta

,

sauce

and

melty cheese

…you can't go wrong with this one!! 

YUM…YUM give me some!! 
Items needed
3 cups rigatoni pasta
12oz pasta sauce
4oz cream cheese
2 cups Colby-Jack cheese
Instructions
Boil pasta according to package directions.
Heat sauce and cream cheese in a saucepan until the cream cheese has melted and blended with the sauce.
In an 8×8 casserole dish, layer 1/2 pasta, 1/2 sauce, 1/2 cheese. Repeat process with remaining ingredients.
Bake at 350 degrees for 25-30 minutes or until lightly browned and bubbly.
Variations
Add 1 lb ground beef for a heartier meal.