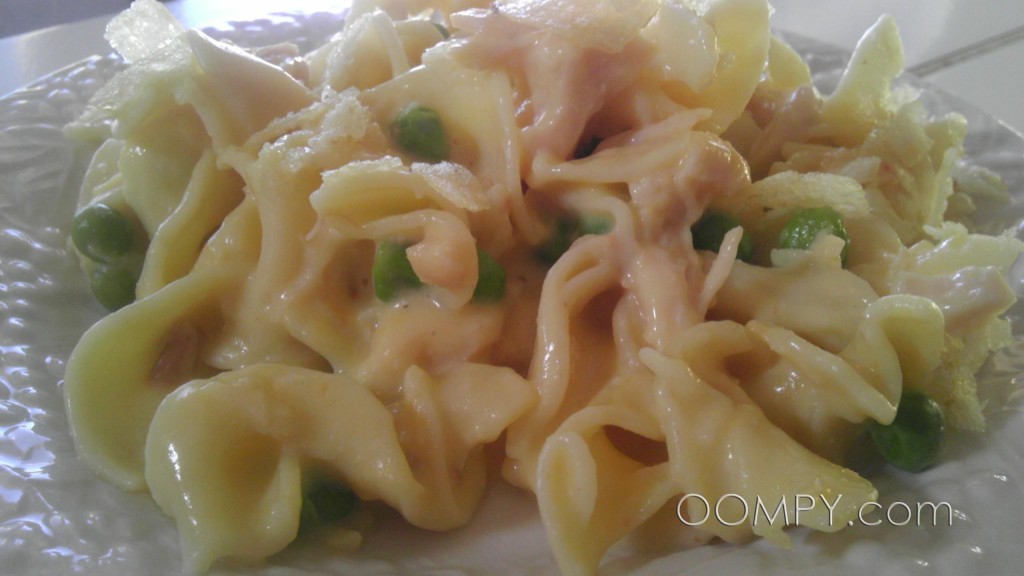 "OOMPY" pick: Chicken Noodle Casserole
From: OOMPY
What is "comfort food" to you?  Is it mashed potatoes and gravy, homemade chicken noodle soup, apple pie?  For me,  Chicken Noodle Casserole with some freshly baked bread and butter puts a smile on my face

Items needed
12.5oz canned chicken (COSTCO)
10.5oz can cream of chicken soup
1/2 soup can of milk
1 cup frozen peas
3 cups egg noodles
1 cup colby-jack cheese
Potato chips (for topping)
Instructions
Fill a large sauce pan with water and bring to a boil, add noodles cook for 7-9minutes.
While noodles are boiling, combine chicken and soup in a bowl, then add the peas and cheese. Add noodles when done and stir to combine.
Cover and microwave for 10 minutes, stirring after 5 minutes. or bake at 350 degrees for 25-30 minutes.
Top with crushed potato chips.