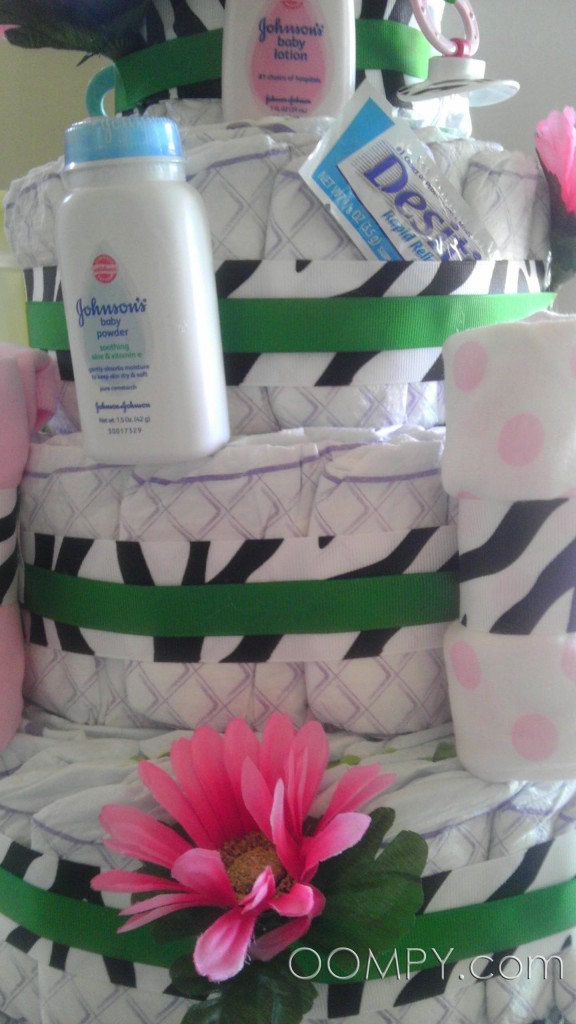 "OOMPY" pick: Jungle Flower Diaper Cake
What's that I hear?  The "pitter patter" of little feet are near?  Everything you need to welcome the new baby at the shower…is all wrapped up…pretty as a flower.
Poem:
A beautiful treasure,
more precious than gold,
your own baby,
to love and to hold.
Items needed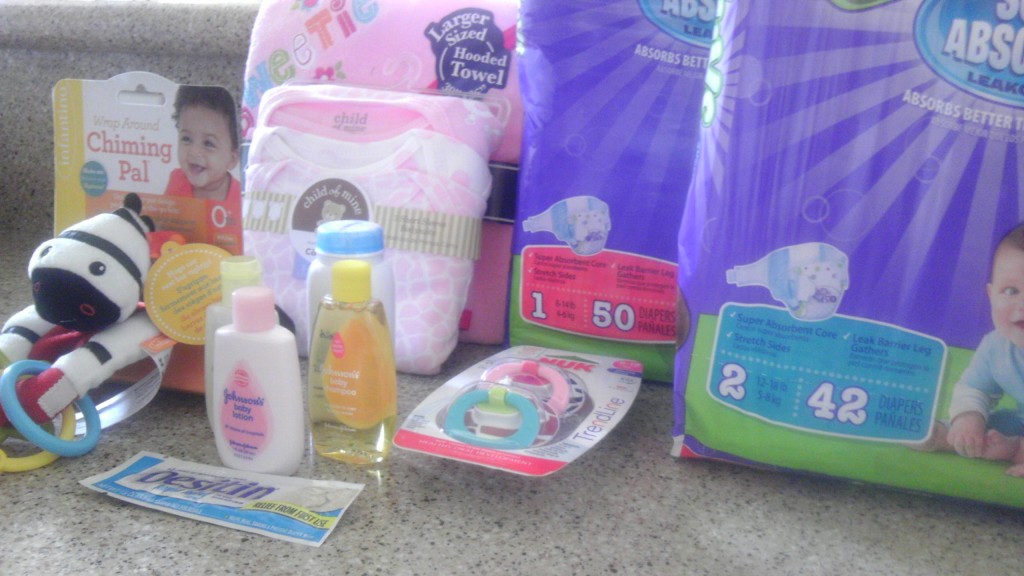 92 diapers
Baby travel kit
2 Pacifiers
Bath Towel
3 wash cloths
3 onsies
Toy with rattle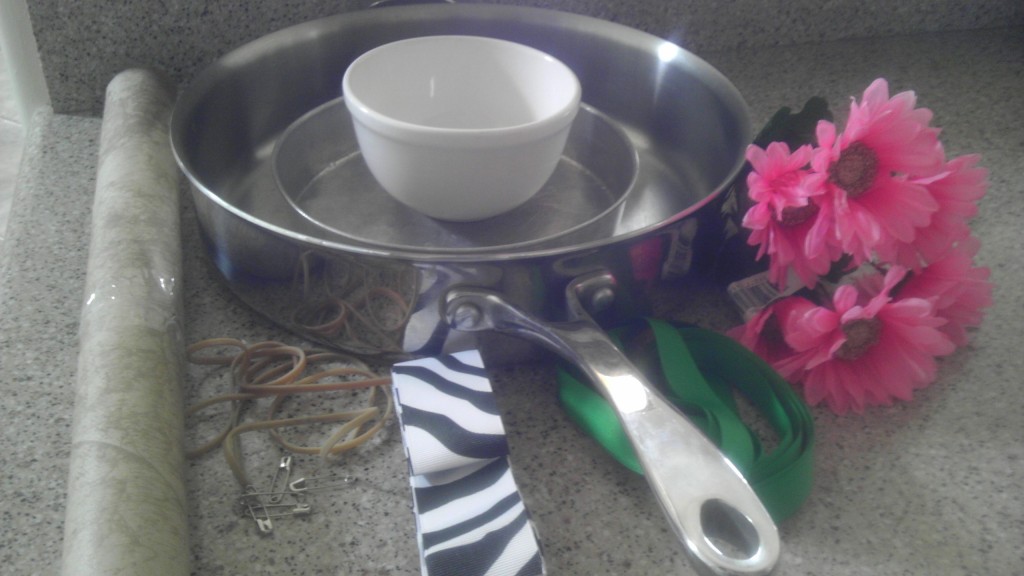 4 yards 1 1/2 inch ribbon
4 yards 3/4 inch ribbon
6 pink silk daisies
12″ cardboard cake base (not shown in picture)
2 paper towel rolls (taped together)
4 different size pans (sauce pan, bowls, cake pans…whatever you have that is about 2″ deep)
4-6 Large rubber bands
4-6 safety pins
Hot glue gun (not shown in picture)
Instructions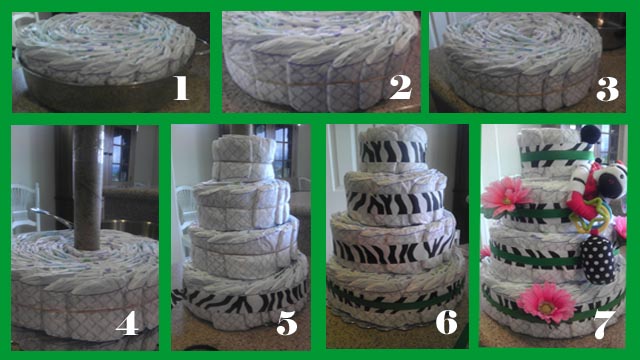 Place Diapers in your pan of choice and begin fanning the diapers against the side of the cake pan holding them securely with your hand. Keep adding more diapers until you fill the pan. (NOTE: I used approximately 40 diapers for the bottom tier, 24 for the 2nd tier, 18 for the 3rd tier and 10 for the top tier)

Add rubber band to secure tier.

Carefully lift the secured tier of diapers out of the pan.

Place secured tier over the paper towel roll (

that has been hot glued to the middle of the cake base

) or for a fun hidden surprise…use a rolled receiving blanket or bath towel to fill the middle.  I learned about this fun trick "after" I stuffed the bath towel into the paper towel roll. Oh well…next time   Repeat the process with each tier using different size pans or bowls.

Wrap the 1 1/2 inch ribbon around each tier and secure with safety pins. Remove the rubber band after the ribbon is securely pinned then hot glue ends and remove safety pins.

Wrap, secure and glue the 3/4 inch ribbon the same as in step 5.

Have fun and decorate your cake with goodies such as travel size head-to-toe baby wash, powder, lotion, pacifiers, onsies, washcloths, bath towels, toys and rattles, etc. Hot glue items to the ribbon making sure not to get any glue on the diapers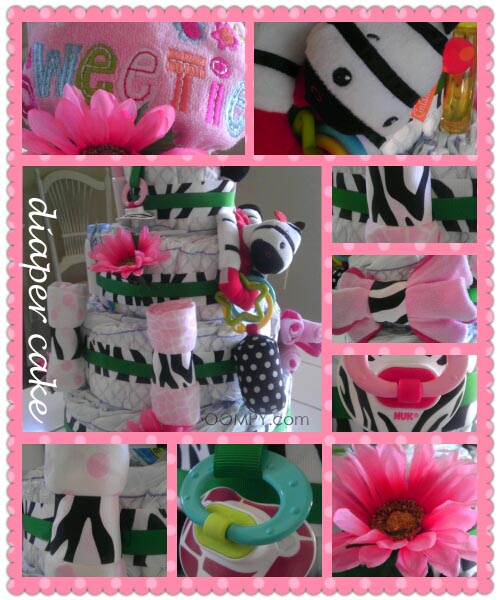 And there you have it…diapers and fun baby things transformed into a beautiful cake